Many women find themselves in a funk during the holiday season as they are clueless at to what to wear to Thanksgiving and Christmas events. Some ladies desire a look that is chic and classy, whereas, other ladies want to ensure that they make a bold statement. Regardless of your personal preference, these styles will certainly whet your appetite for holiday style.
The Peter Pan Dress
Perfect for the family Thanksgiving dinner, the Peter-Pan dress is a great way to add a bit of whimsy to your evening.
The Front Zipped Midi Skirt
Forget the pencil skirt! It's time to boldly step out with the flawless front zipped middi skirt. You'll be sure to look fun and fierce in this paired with a tee-shirt and leather jacket.
The LBD
No true lady of style should be without a perfectly sexy little black dress. These dresses come in a variety of styles ranging from simply elegant to full on luxe. This timeless piece makes a perfect wardrobe staple for the holidays.

The Red Dress
Nothing says 'I've arrived', more than a killer red dress! Whether it is for the family dinner, or a black tie affair, you are sure to avoid being a wallflower in this number.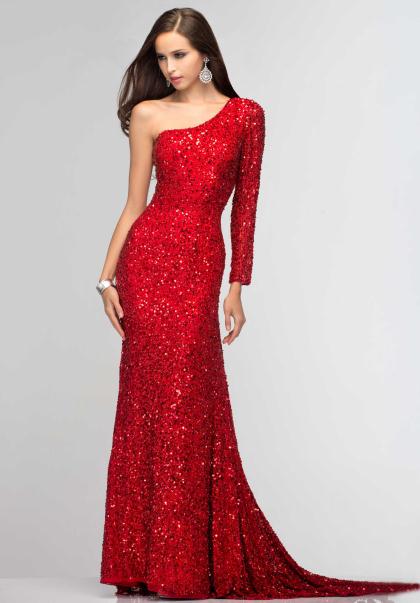 Metallics
If what you're seeking is a look that is show stopping, then metallic is the solution for you. Whether worn as a dress or a skirt, you will certainly have fun with this bold futuristic look.
The Graphic Print Skirt
Be the wild card of the hour and dazzle your family and friends with this striking and offbeat look. Nothing shows that you came to have a good time than the graphic skirt.
Fash-Tips to Consider When Choosing Your Holiday Wardrobe
– Bright and shiny fabrics may give the illusion of a wider body. So ensure that the cut chosen is one which is flattering.
– Dark and matte fabrics will give a more slimming and flattering effect.
– Loose jerseys will make you look sloppy, so avoid these for festive affairs.
– For an edgier look, sport a black biker jacket.
– When sporting metallics, try keeping extra baubles at a minimum. Your outfit will speak for itself.
– Do wear bold red lipstick.
Now, one party that needs a little extra attention to detail is the company office holiday party. You may have already planned all your party outfits but the office party needs extra planning. Because, at this event you can either have some fun and advance your career or misbehave and cripple your career.
Remember that even though office parties are social events to show appreciate to employees, but they remain strictly business events. So, ask whether the attire for the party is formal or casual, and either way, do not pull the nightclub outfit from your closet for the event. The party is still a business function, so conservative party clothes are a good choice. Skip anything too revealing or too flashy and keep your reputation for good taste intact. Check out this link for some outfit ideas:
And finally, make sure you don't drink excessively just because they offer an open bar, and appoint a designated driver or call for a cab. Uber is a great alternative and it costs less too. So, you have no excuses… Don't drink and drive. Happy Holidays and be safe!
Love,
JP